Founded in 1968, Abrigo Giovanni is a 53 years old family business in its third generation. But what lies within their vineyards and made its way into the bottles may be much older than the business itself. Together with PR Comunicare Il Vino and the restaurant Buonaterra, the Abrigo family virtually presented their bottles of Dolcetto di Diano d'Alba, Barbera d'Asti and Barolo from Ravera in Singapore. All three wines were well made, but the Dolcetto di Diano d'Alba is an absolute charmer.
---
Diano d'Alba is one of the towns allowed on the label of Barolo. But Abrigo Giovanni continues to work on its Dolcetto vineyards acquired since its founding. Sergio Abrigo, the 26 years old winemaker, said some of these vines are close to 70 years old. And instead of replanting with new clonal material from nursery, the family is slowly replanting using shoots from existing vines. His intent is to retain a variety of genetic materials that can help mitigate potential vine diseases.
The low-hanging fruit
The winery sits above 300 metres with its vineyards extend upward to 500 metres. High altitude, cool temperature, yet ample sunshine times brings out the charm and freshness of the early-ripening Dolcetto. With the Dolcetto d'Alba being both bigger on palate and chewy, the hallmark of Dolcetto di Diano d'Alba is its unmistakable fresh acidity and lightness in a land known for powerful Barolo.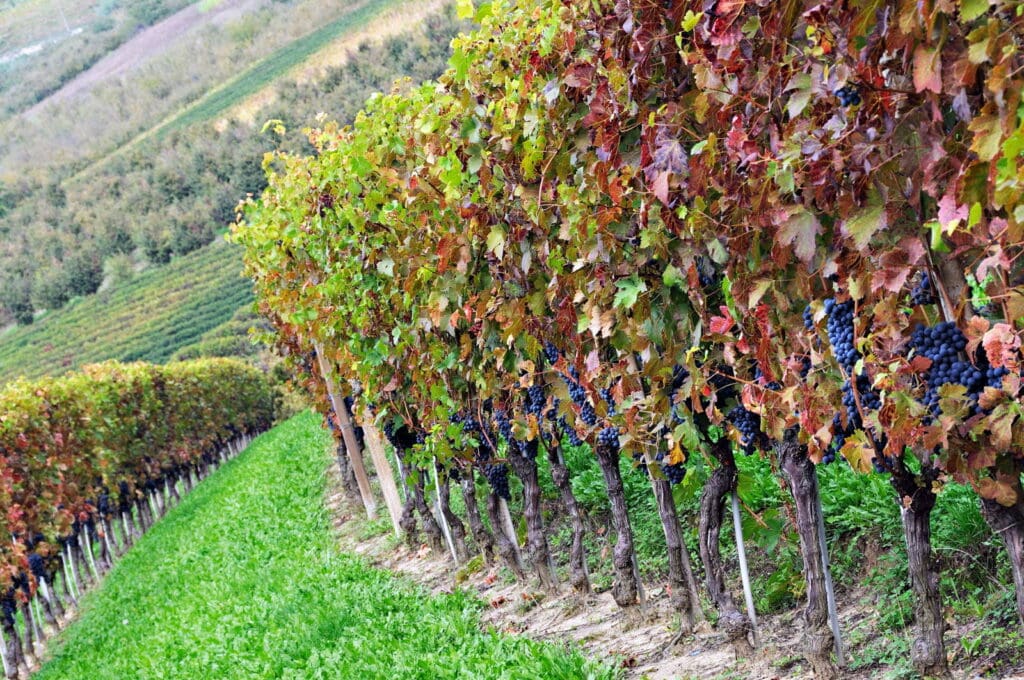 Although we often describe an easy task as a low-hanging fruit, when the height goes lower than the naturally reach of human, it becomes back-breaking manual labour. And this is the case for Dolcetto. Plenty of support wires to train the vines, and back breaking work to harvest the fruit. A combination that makes Dolcetto less ideal for vineyard workers is why Langhe favours Nebbiolo over Dolcetto.
Like that isn't tough enough
Dolcetto is a reductive grape variety and many wineries age Dolcetto in oak barrels to avoid the unpleasant reduced (the reverse of oxidized) smell. Sergio ferments and ages the family's Dolcetto in stainless steel tanks and concrete vats, two inert vessels that does not impart any oxygen nor flavours. Instead, he managed the introduction of oxygen at precise moments through racking. He cannot afford to make mistake, there is only a thin line between reduction and oxidation.
Abrigo Giovanni Dolcetto di Diano d'Alba Superiore 'Garabei' 2019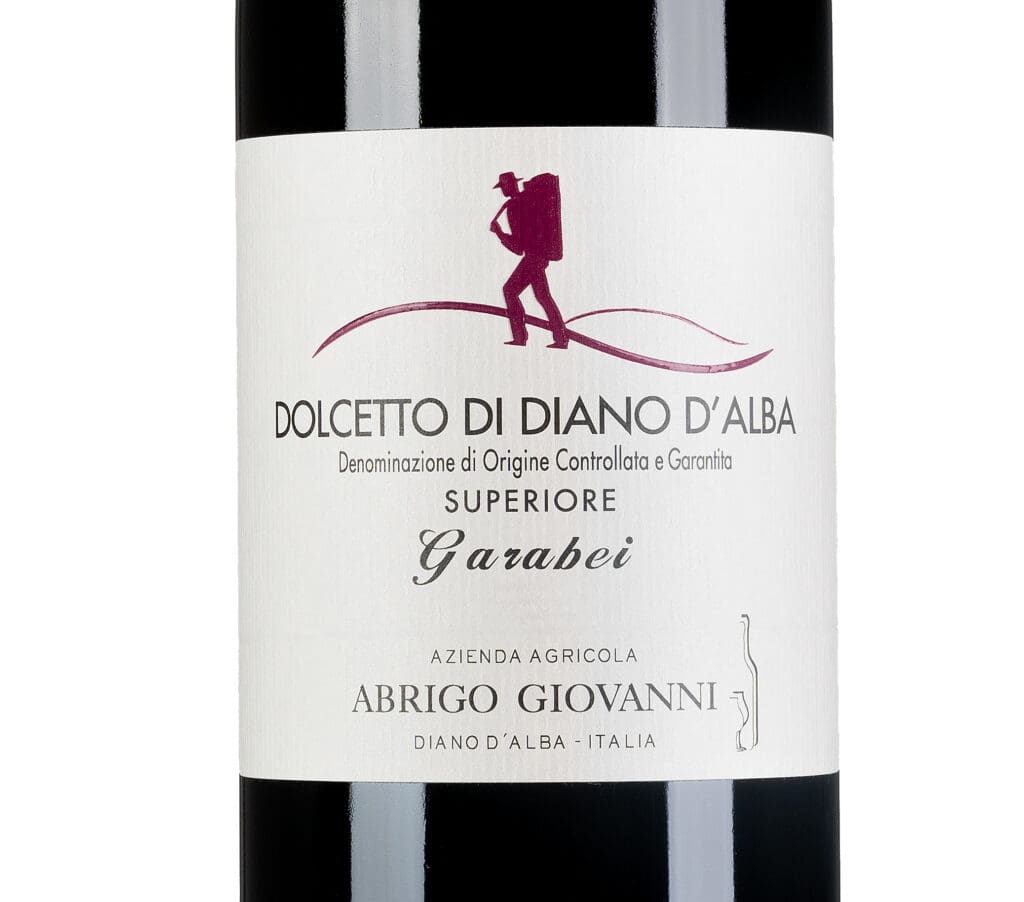 A delicious wine that makes one question why oak barrels are often over-(mis)use to subdue such a natural beauty. No hint of dull woody note here. Violets, orchids, and cherries perfumed over a touch of balsamic undertone. Polished on the palate with both elegance and persistence from its natural tannins. This should make for a perfect desert-island wine.